What's On in Paris: Bill Viola at the Grand Palais
"I was born at the same time as video," says celebrated contemporary American artist Bill Viola. In fact it is hard to imagine his art expressed through any other medium. The exquisitely slow, emotional visuals – often featuring a water element – demand nothing less than total immersion from the viewer.
Fig. 1: Bill Viola, Ascension, 2000, color video projection on wall in dark room; stereo sound; projected image size: 131 7-8 x 98 7-8 in (335 x 251 cm); room dimensions variable; 10:00. Performer: Josh Coxx. Photo: Kira Perov. Courtesy of Bill Viola Studio LLC.
Фотография: "Bill Viola Grand Palais Paris Alexandra Box"
The Bill Viola retrospective in Paris is the first major video art exhibition to be held in a national museum of France. In the hands of Viola there is something elemental to this high-tech medium. The dark galleries of the Grand Palais are illuminated by videos of water, fire, weather and universal human experience.
VernissageTV Art TV
Founded in 2005, VernissageTV (VTV) is the Internet's unique TV art project, which covers exhibitions and events in the fields of contemporary art, design and architecture. We produce films and videos for our web series, as well as for museums, galleries, art spaces, art fairs, and art publications.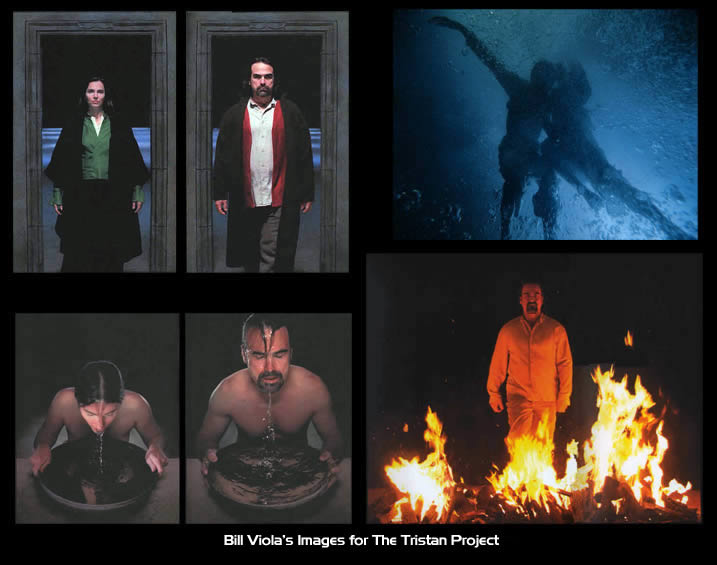 Bill Viola
L'exposition est à la fois une rétrospective de l'œuvre d'un artiste déjà classique, et également un projet expérimental qui interroge l'idée même d'exposition. Ce catalogue replace l'art de Bill Viola dans son contexte historique et culturel, en faisant pleinement éprouver l'intensité émotionnelle des œuvres et en donnant la parole à l'artiste lui-même.
Exhibition overview
The Grand Palais is proposing a major retrospective of the work of Bill Viola, the contemporary specialist of video art. This exhibition combines moving paintings and spectacularly imposing works, from 1977 to nowadays. You will discover the main themes the artist deals with, like death, life and transfiguration, which are both intimate and universal quests.
Expo
Known affectionately as "the Rembrandt of the video age", artist Bill Viola has more than made his name over the course of his vibrant career. Beginning in the 1970s, Viola attached himself to the video camera whilst it was still in its clunky, analogue phases, unearthing a deep beauty in the grainy, washed out images that it produced. The blue glow of the video screen revealed a new world in the eyes of the art student and from the moment the red light started flashing, it was something he knew he would be doing forever.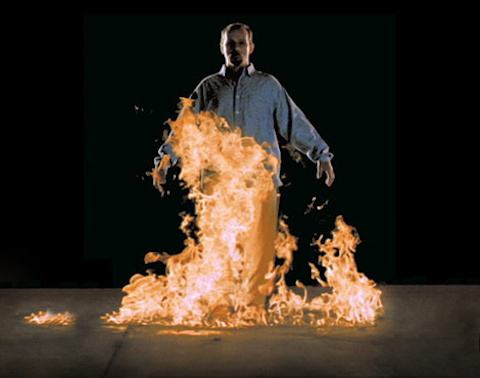 Michel Majerus: Notizen. Notes 1995
Bill Viola, el gran artista del video arte neoyorquino expone estos días en el Gran Palais. La exposición tiene carácter retrospectivo ya que recoge trabajos del artista desde los años setenta hasta sus últimos videos.